Sealants are an easy way to ensure your child's dental health. Sealants protect against bacteria in cavity-prone areas of the tooth to preserve the integrity of your child's dental health for years to come. 
Even with great dental hygiene, brushing can miss food particles on the surface of teeth. You can get your child's sealants applied at one of our four convenient locations across Middle Tennessee. Visit us in Goodlettsville, Mt Juliet, downtown Nashville, and our new office in Bordeaux.
What should my child expect when getting a sealant?
Your child won't have to worry, getting sealants is a pain free experience! There is no drilling or scraping of the teeth. Extra sealant material may need to be removed but this action will not touch the tooth at this point. Numbing medications are available but should not be needed.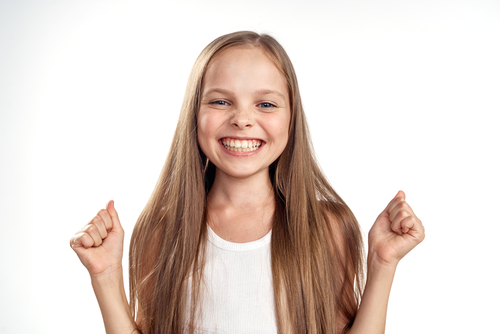 Our Process in Dental Sealants for Children
Preparation and Application
When receiving sealants, the dentist will first clean the teeth thoroughly to remove all particles and bacteria. A gel is often applied that gently roughs up the surface of the tooth to ensure the sealant has a strong bond. The dentist will use a bright light that hardens the sealant onto the tooth, which doesn't feel like anything!
At this point, the sealant is applied and the dentist will have to check your childs bite and smooth down any raised areas of the sealant. Chewing may feel a little different at first but once your child gets used to them they won't even notice they are there.
Just because you have sealants on your teeth doesn't mean you can stop brushing! Gum disease and tooth decay can still occur without proper dental hygiene. Make sure your child brushes all sides of their teeth, and don't forget about the floss.
When taken care of, sealants can last up to 10 years! Avoid chewy foods like toffee and hard foods like jawbreakers or chewing ice. While you can eat most everything, some should be avoided if they are very rough on teeth.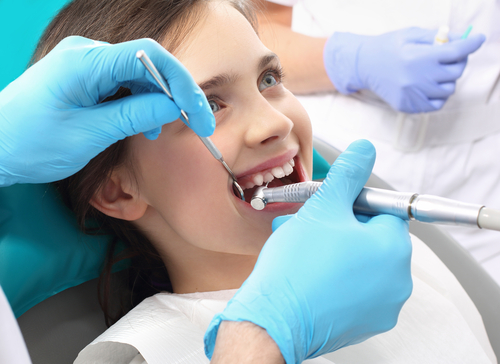 Each each dental appointment, the dentists at AC Dentistry will inspect previously applied sealants to ensure they are not cracked or chipped. If they are not damaged, cleaning will go on as planned. If they are damaged, the sealants will need to be repaired.
If you have any questions for our dentists, feel free to ask! We'll give you a few recommendations about good dental habits, and show you how if you wish. Remember that regular brushing and flossing will prevent most dental problems from developing.
When should your child get dental sealants?
Pediatric dental sealants are recommended to children of school age who have had their permanent molars come in. The teenage years are another period that your child is more prone to cavities, so if they haven't had their teeth sealed yet, it's not too late! Sealants can last for up to 10 years but can become chipped from chewing harder foods. Your dentist will monitor existing sealants and can reapply if necessary throughout their pediatric dentistry care.
What are the benefits of dental sealants for children?
For school age children around 5 – 14, dental sealants can be a a great preventative measure to ensure dental health. In fact, the ADA recommends sealants when new molars come in.
A dental sealant is a thin, plastic coating that bonds to the surface of teeth. Children's new teeth can have deep grooves that make it difficult to brush out bacteria. The sealant bonds inside the grooves of the tooth surface to stop food particles from entering and protect teeth from cavities and decay.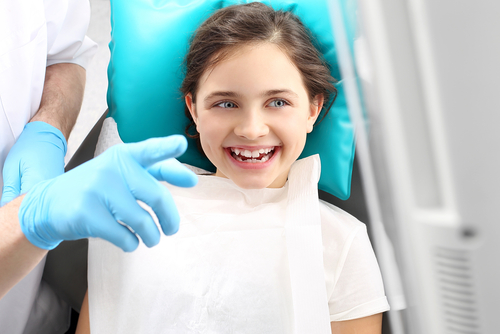 What are the advantages of pediatric sealants?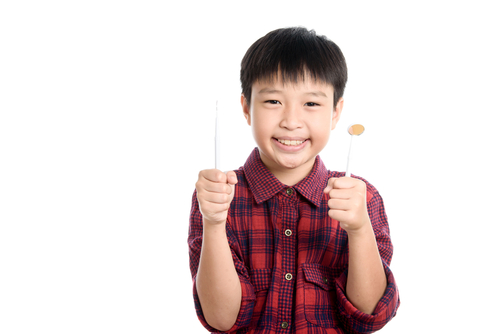 Dental sealants can prevent many cavities from forming throughout your child's life. Sealants protect the chewing surface of permanent teeth and promote good oral health in ways brushing teeth and gums can miss. Most dental health care insurance plans will cover sealants in children under 18, as well. Preventing tooth loss of permanent molars from an early age is a benefit of sealants that can be an easy add on to your child's current dental care.
If your child's permanent teeth have come in and they are ready for sealants, you can book your child's appointment here on our website. We can't wait to see you!
Additional Dental Services
In addition to dental sealants for children, we offer several other services that include:
Dental Cleaning
Space maintainers
Crossbite correction
Amalgam fillings
Composite fillings
Stainless steel crowns
Pulpotomies