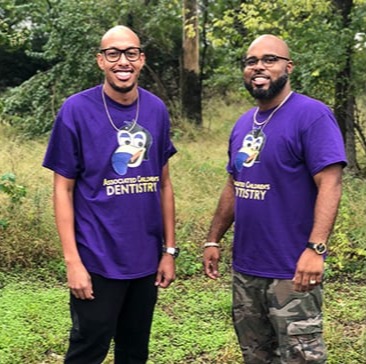 Back in November 2018, Doctors Hari McGowan and Judson Wood of AC Dentistry were featured in an article in the Tennessee Tribune titled, "Childhood Friends Expand on Pediatric Dental Practice." 
The article tells the story of how Dr. McGowan and Dr. Wood came to open the AC Dentistry – Bordeaux office, as well as Dr. Wood's family history of dental practice. Both Dr. Wood's late grandfather and father studied and practiced dentistry in Nashville.
Dr. Judson Wood and Dr. Hari McGowan have been friends since childhood, following each other to dental school at Meharry Medical College, School of Dentistry and completed residencies at the Metro Health Hospital and Case Western Reserve in Cleveland, Ohio. 
They are excited and honored to continue the Wood family legacy of dental care.
Read more about Dr. Wood and Dr. McHowan's story in the Tennessee Tribune.